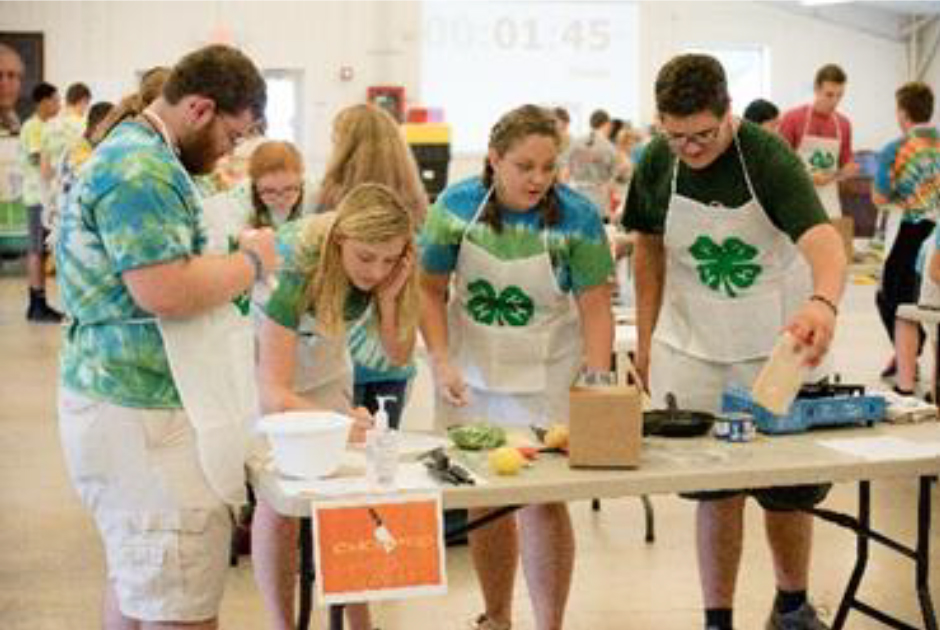 Shelby Brawner, Extension Assistant/Grant Manager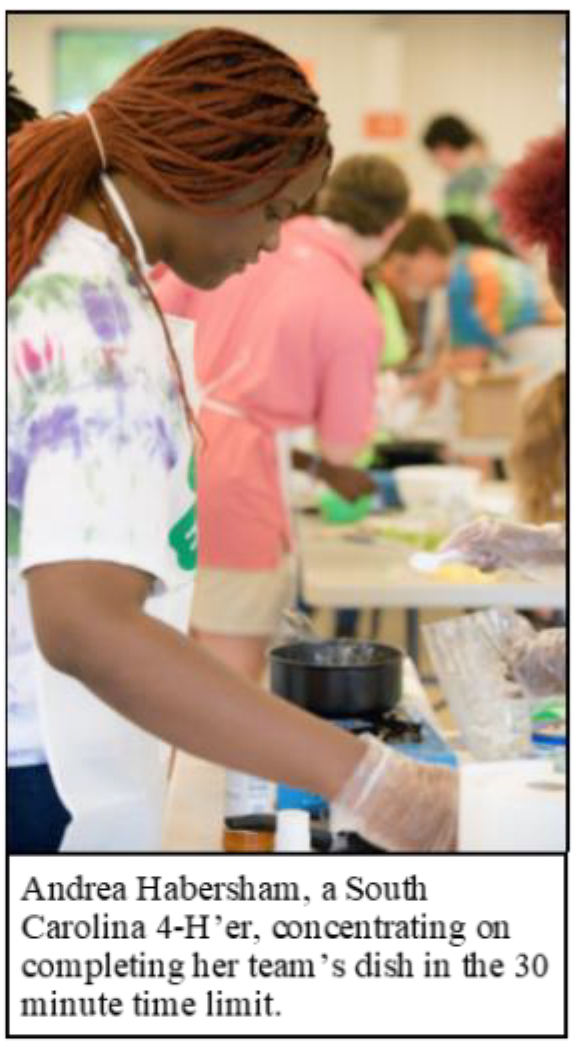 On Saturday, September 22, 2018, almost 100 teens from across the southern region participated in the 4-H Chopped Challenge sponsored by United Healthcare. The 4-H Chopped Challenge was held in conjunction with the Southern Region Teen Leadership Conference and teens had the opportunity to sign up in teams of four for the Chopped Challenge.
Once teens arrived to the Rec Hall and put on their gloves and 4-H aprons, they were given a big "3, 2, 1" countdown to open their mystery box of ingredients. After discovering what was inside, the teams were allowed to use their phones for 10 minutes to think of creative ways to use their mystery ingredients, which were canned chicken, a lemon, sliced almonds, and fresh spinach. Once the 10 minutes ended, there was a time limit of 30 minutes to create and plate their dish. Teams had access to the open pantry, which included items such as butter, milk, eggs, spices, various vegetables and fruits, breads, rice, etc. All 22 teams prepared and plated their dish in 30 minutes! The teams created videos for social media that highlighted their dish and the process they went through.
The judging panel for the Chopped Challenge consisted of five individuals: Sabrina Sammons from United Healthcare, Heather Mullinix from the Crossville Chronicle, Will Dalton from State 4-H Council, Pam Barrett and George Thompson who are Master Gardner's from Cumberland County. The judging panel thoroughly enjoyed watching and tasting all 22 dishes.
Each 1st place team member received a medal and an Amazon echo; each 2nd place team member received a medal and Bluetooth headphones; each 3rd place team member received a medal and a 4-H tumbler; and each team member who had the most creative dish received a medal.