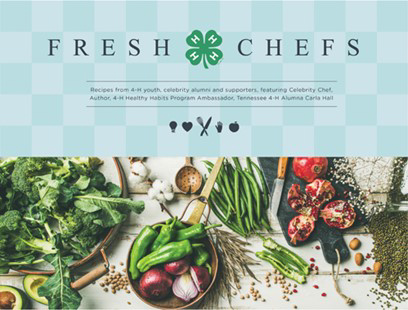 Shelby Brawner, Extension Specialist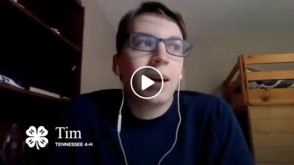 With the new 4-H Fresh Chefs digital cookbook being released by National 4-H Council,Tennessee 4-H'ers were given the opportunity to join Carla Hall in an online cooking demo where she showed how to make her oven smothered chicken.Tennessee 4-H members in this video include Tim Held (Bradley County), Lily Weaver (Robertson County), and Elsie Tate (Tipton County). Congratulations to our 4-H'ers for being selected to join Carla Hall for her cooking demo!
The cooking demonstration can be found by visiting the 4-H at Home video on Facebook.
If you would like to check out the new free, 4-H Fresh Chefs digital cookbook, check out the Fresh Chefs Cookbook website.