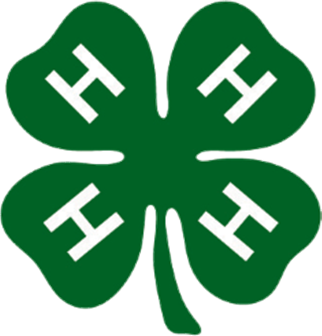 Lori Gallimore,Ed.D., Extension Specialist, 4-H Youth Development
Katie Conrad, Ph.D., Extension Specialist, Family and Consumer Sciences
In-Service Begins Next Week! Are You Registered?!
Do you work with children or adults with disabilities? Do you work with professionals who work with persons who have disabilities? Are you personally affected by, or care for, someone with disabilities? Or do you just want to expand your knowledge on disabilities and accommodations for working with those affected by disabilities? If you answered YES to any of those, we invite you to sign up for the "All Together Now: Sensory and SEL Tools for Youth with Disabilities" In-Service Training!
ABOUT: The training reviews top disabilities, accommodations and modifications based on disability- type, and offers several tools that are pertinent for FCS and 4-H work in Extension. The training begins Monday, October 19.
FORMAT: The training is completely VIRTUAL. It has both synchronous (two short live-hosted zoom presentations) and pre-recorded asynchronous training material (on your own time, self-paced, and available for completion for two weeks). All zooms are recorded so if you cannot make the revised dates (in red), please view the recordings to obtain credit.
SCHEDULE: Mark your calendars for the revised dates, in red. There are three parts to the training:
PART I: Introductory Zoom: Mark your calendars for October 19, 2020! We will meet via Zoom at 10:00 EST / 9 AM CST for a 1.5-hour session. This orientation session includes step-by-step instructions on how to access the training resources via Google Classroom, an overview of all the training modules, and post-module assignments that you will need to complete.
PART II: Online (Asynchronous) Training: Between October 19 and October 30, you will have access to Google Classroom where you can complete the training modules at your own pace. Each module includes a recorded presentation that provides an overview of the module topic and tools for agents. At the end of each module, there will be an assignment for you to complete that aids in your application of the material. Course material must be completed by October 30th to receive credit.
There are five modules that cover:
Introduction to Behavioral Health
Autism Spectrum Disorder and Sensory Processing Disorder
Mental Health
Learning and Intellectual Disabilities
Physical Disabilities
PART III: Processing Zoom: Mark your calendars for November 2nd, 2020! We will again meet via Zoom at 2 PM EST (1 PM CST) to review the course materials that you submitted, answer questions, and complete a survey. The Zoom link for this session is the same as above.
REGISTRATION: If you haven't already, please register in SUPER to receive in-service credit! Remember, SUPER registration is temporarily closed until October 15. Jot it on your calendar to register later this week, if you have not already done so.