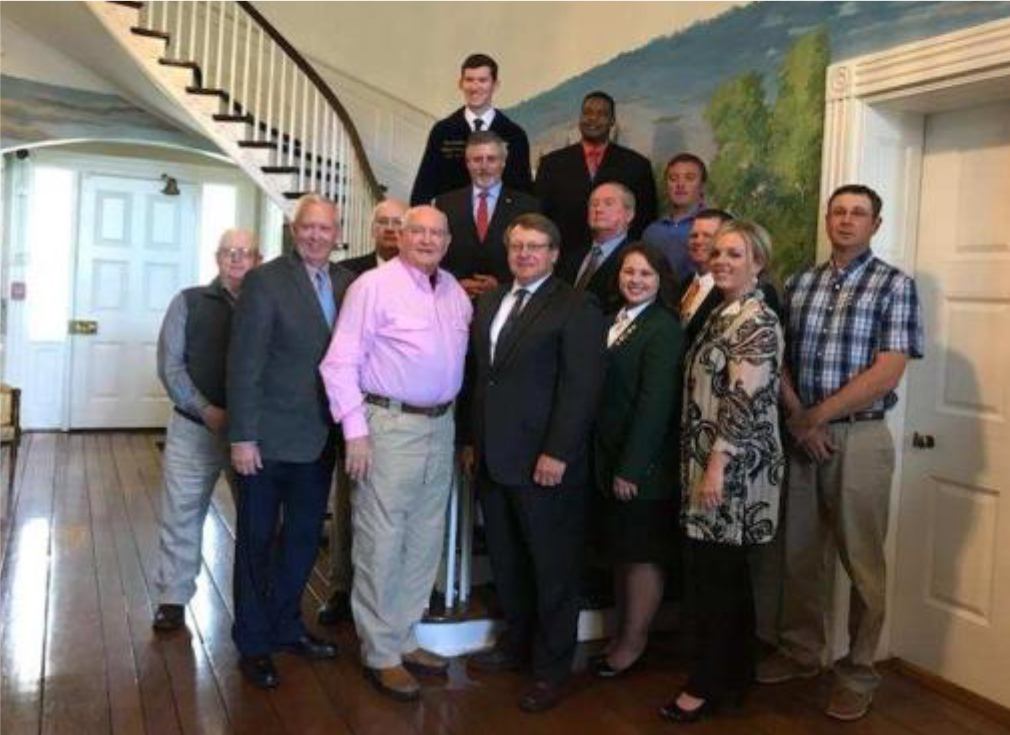 Justin Crowe, Extension Specialist
Members of the Tennessee 4-H State Council joined 150 other agricultural leaders on Tuesday, April 17, 2018 at the Knox County Farmer's Co-op in Halls for a public form on agriculture. The highlight of this forum was hearing from Tennessee Farm Bureau President Jeff Aiken and United States Secretary of Agriculture Sonny Perdue. Secretary Perdue shared updates and highlights of agricultural focused initiatives occurring across our nation. Members of the audience were able to ask questions directly to Secretary Perdue. State 4-H Council members attending included Olivia Chapman (Morgan County), Shaylyn Melhorn (Morgan County), Will Dalton (Grainger County) and Danny Lawson (Blount County). These State 4-H Council members enjoyed meeting Secretary Perdue personally and thanking him for his support of 4-H Youth Development programs. This was Secretary Perdue's second visit to the Volunteer State in the past week.
Secretary Perdue's first visit to Tennessee was on Friday, April 13, 2018. Emily Nave (State 4-H Council member from Rutherford County—Pictured left) represented Tennessee 4-H at a meeting involving the Secretary at the Ellington Agricultural Center in Nashville. Emily had the opportunity to join other agricultural leaders and share her 4-H story.