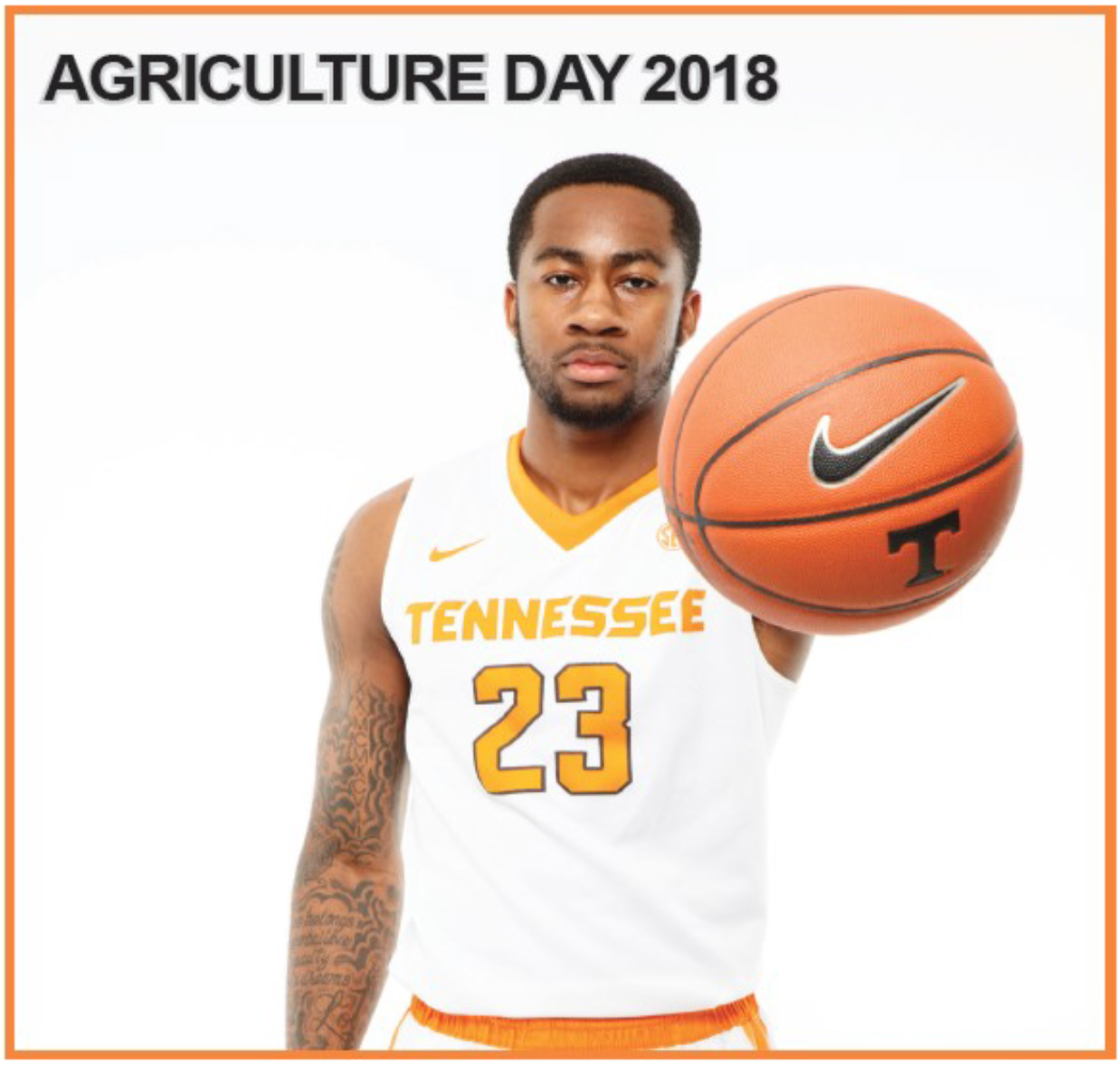 The University of Tennessee Men's Basketball Agriculture Day presented by Tennessee Farm Bureau will be on Tuesday, January 23, and we have a great event planned for your students!
Our topic will be "Professional Agriculture Careers" where students will hear industry profes- sionals and local farmers discuss their career paths as well as current trends in the industry.
After the speakers panel, UT representatives will lead students on a behind- the-scenes tour of Neyland Stadium. Finally, students will dine on campus and then enjoy the game!
The Ag Day order form is attached with the newsletter.
Tuesday, January 23
VS. Vanderbilt
Topic: Professional Agriculture Careers
Event Itenerary
2:00 – 2:30 Registration in Cox Auditorium Lobby
2:30 – 3:00 Speakers Session – Professional Agriculture Careers
3:30 – 4:30 Tour of Neyland Stadium
4:30 Exit Neyland Stadium and eat on UT Campus
5:30 Doors Open to General Public
7:00 Tip-off – UT vs. Vandy