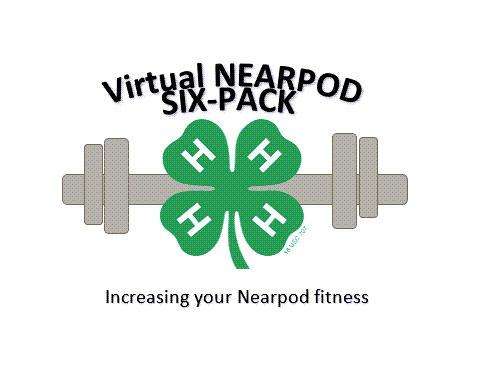 Jennifer Richards, Associate Professor and Curriculum Specialist
Nearpod Think Tank
We have all been there through a long drawn out PowerPoint that seemed to last forever and wished it was just more engaging. Don't let your future participants think this about your presentations.
Join us October 13 at 4:00pm Eastern time to learn how to make your future presentations more engaging using Nearpod.
This six-pack Nearpod Fitness will demonstrate how you can add Nearpod activities into your presentations to ensure it's interactive. Participants will also learn how to use Nearpod within different settings both in creating presentations and how to use it when presenting.
You will register in SUPER and select which of the six sessions you will be attending. If you are an agent or program assistant and don't have a Nearpod user account, you may request one using this survey link.