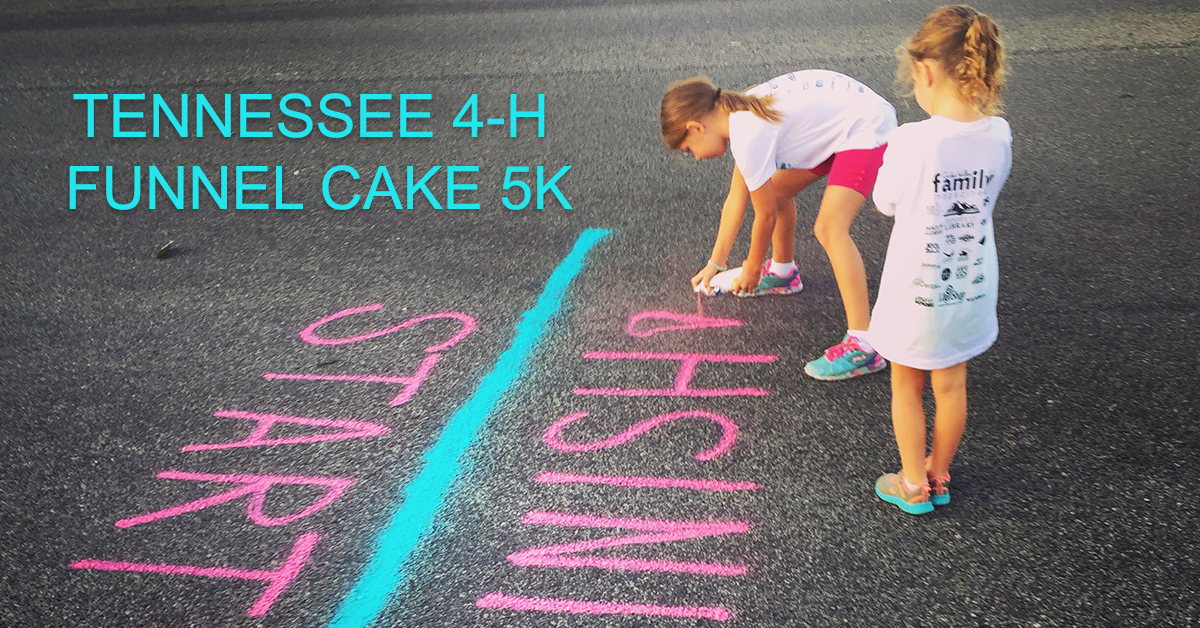 Shelby Brawner, Extension Specialist
On Saturday, September 14, 2019, over 100 runners/walkers and over 15 volunteers gathered at the State Fairgrounds in Nashville, TN for the Tennessee 4-H Funnel Cake 5K. Participants ran/walked through the fairgrounds and ended their 5K on the speedway. After the participants snaked their way through the course, an award ceremony took place. The 1st, 2nd, and 3rd place male and female in each age category won a Funnel Cake 5K medal. In addition, awards were given for 1st, 2nd, and 3rd place overall male and female as well as male and female master's (40-49) and grand master (50-59). After the awards ceremony, participants were treated to a funnel cake.
Timing for the race was provided by Race Day Events based out of Knoxville, TN. The first participant to finish the race was Sean Giffin (Bedford County 4-H Agent) with a time of 19:45. Wow!
If you are interested in the results of the race, click the button below to view the results.
The Tennessee 4-H Funnel Cake 5K had an elite sponsor, John and Chelsea Rose and three signature sponsors, United Healthcare, National 4-H Council, and the Tennessee 4-H Foundation. Also, we had three classic sponsors, Rhedona Rose, Kate Lansaw, and Beverly Harrison. Thank you to our sponsors, to the Tennessee State Fair for providing a race course and funnel cakes, to the volunteers, and to our participants! We are already looking forward to next year.
If you missed out this year, be sure to stay tuned for the release of the race date for the 2020 Tennessee 4-H Funnel Cake 5K!