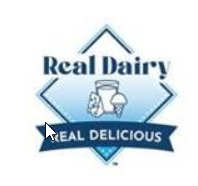 Jamie Harris, Extension Specialist
Welcome to the Wizarding World of Dairy Potter!  The Southeast United Dairy Industry Association (SUDIA) announced the theme for the 2021 4-H Dairy Poster Contest and yes, I got a little excited when I saw the Harry Potter-themed title!  4-H members are going to love designing a dairy poster with this theme.  The deadline for mailing the poster to SUDIA is April 23.
The rules and guidelines:  
Rules and Guidelines:
Poster size: 14″ x 22″
Grades: 4th-12th
The theme of the poster: "Dairy Potter"
Deadline:
Postmarked by April 23 and sent in a flat container to:
Denise Jones
Dairy Alliance
P.O. Box 77
Loretto, KY 40037
There will be one "Best Use of Theme" winner per county. The county 4-H agent will be responsible for determining the county winner and submitting the poster for state judging. 
Past first-place state winners are ineligible to win state prizes again.

On the back of the poster, include the following information:
Number of posters entered in your local contest
Child's T-shirt size (if known)
Name, address, and telephone number of the winner
Agent's name, county, and telephone number
 Judges will be selected by ADA of Tennessee. Posters will be returned to the state 4-H office. "Best Use of Theme" winning posters will be displayed at various places throughout the fall and will be returned to the state 4-H office at the end of the year.
State winners will be announced after judging is completed. 
Awards:
County Winner: T-Shirt
State Winner:
First place – $550
Second place – $300
Third place – $200