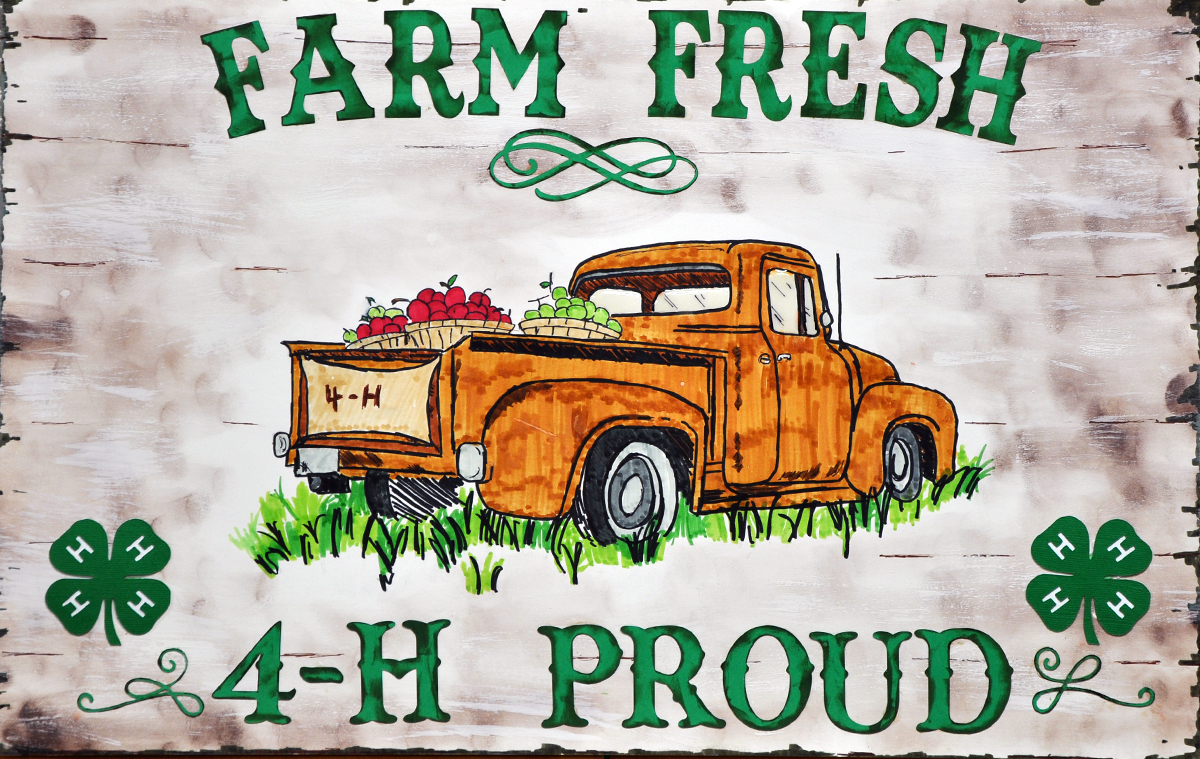 Shelby Brawner, Extension Specialist
Judging has been completed for the 2021 State 4-H Poster Art Contest in both divisions, and the winners have been selected. The following 4-H members have state-winning entries:
Standard Posters
Hope Gilford, Carter County
Brinley Pendleton, Claiborne County
Brinley Underwood, Hamilton County
Addy Porterfield, Hardeman County
Calee Anna Riddle, Hardeman County
Lillie Brooke Davenport, Knox County
Trinity Nash, Macon County
Jacob Willis, Macon County
Tristan Garcia, Sumner County
Maggie Malone, Sullivan County
Digital Posters
Dannica Hughes, Cannon County
Karson Kail, Crockett County
Finnley Shaver, Cumberland County
Courtney Campbell, Dickson County
A. Daugherty, Dickson County
Sophie Cook, Hamilton County
Trinity Nash, Macon County
Bailey Steger, Putnam County
Holden Thorne, Trousdale County
Adaline Gilmer, Williamson County
These posters will be on display during Tennessee 4-H Congress in Murfreesboro, Tennessee, August 16–18. The contest is sponsored by the University of Tennessee Institute of Agriculture Retirees Association. Each state winner will receive a rosette and $25.
The winning posters may also be seen on the Congress website.
Contact Shelby Brawner for more information.