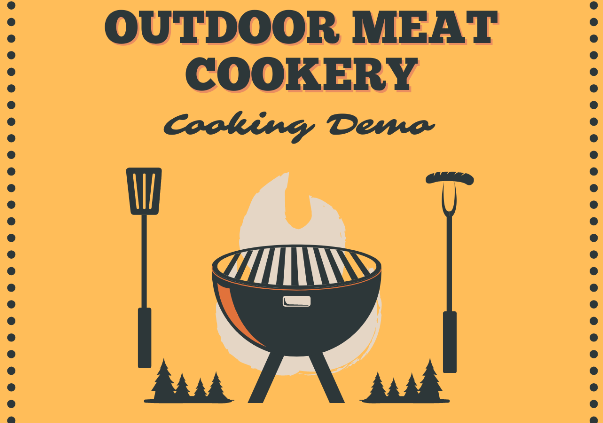 Shelby Brawner, Extension Specialist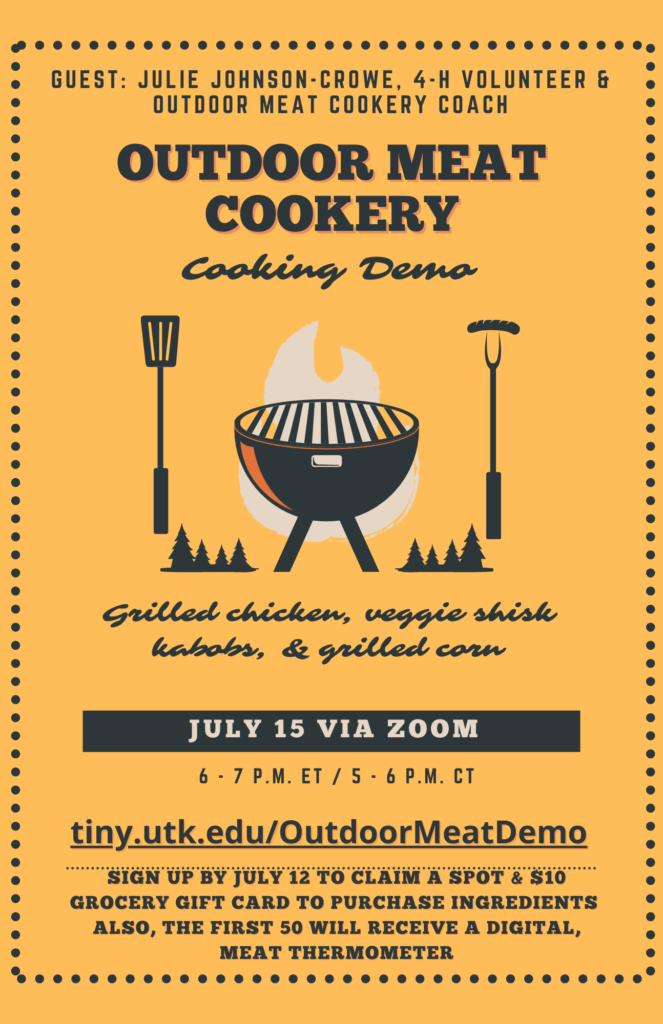 Join Julie Johnson Crowe, 4-H Volunteer & Outdoor Meat Cookery Coach for a cooking demo on July 15 from 6-7PM Eastern.  On the menu for the evening is grilled chicken, veggie shish-ka-bobs and grilled corn.  

Sign up by July 12 to claim a spot & the $10 grocery card to participate.
Also, the first 50 to register will receive a digital meat thermometer!
Contact Shelby Brawner for more information.