Shelby Brawner, Extension Specialist
Registration ends this week!
This contest is modeled after the television show, Shark Tank, where entrepreneurs make a business presentation to a panel of five investors, or "sharks." The "sharks" decide whether to invest in the entrepreneur's company or not.
The Tennessee 4-H Shark Tank is designed to educate youth on the process of developing a business plan and encourage them to foster their entrepreneurial spirit and creativity for the betterment of Tennessee.

The contest is a partnership between the Tennessee Department of Agriculture and Tennessee 4-H. More information and details can be found on the website.

The contest will be held Saturday, December 4.
Registration should be submitted in SUPER by November 5.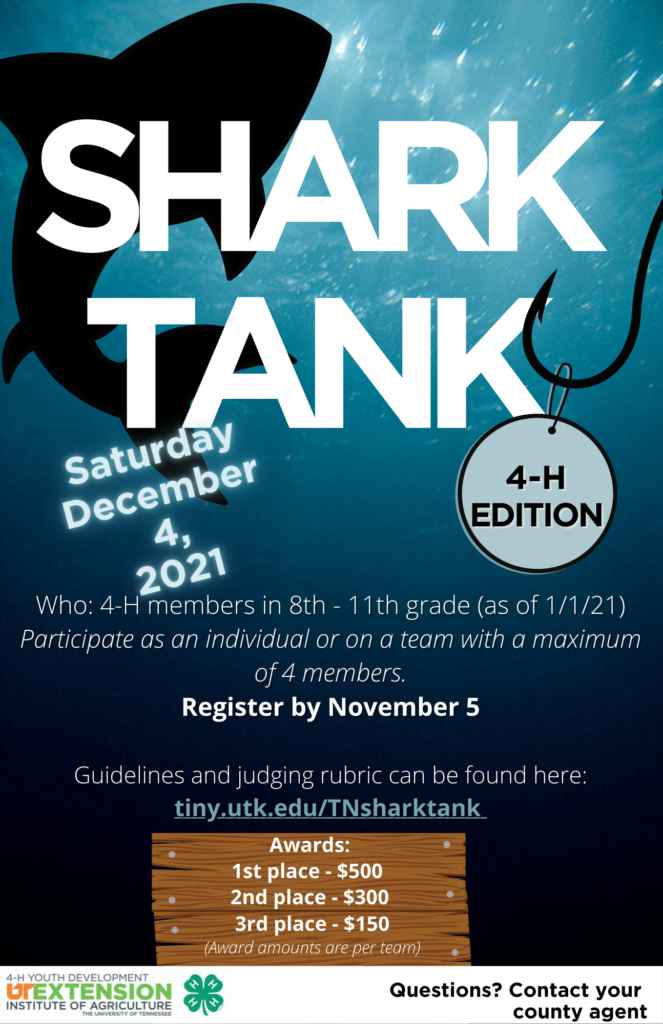 Contact Shelby Brawner for more information.