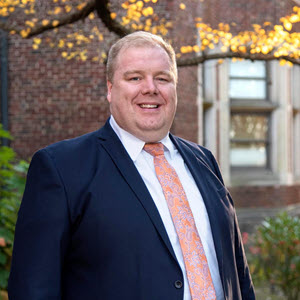 Justin Crowe, 4-H Director and State Program Leader
Have you ever made the comment, "Never in a million years would I have expected to see this or do that?" I can recall countless times making a similar comment over the years. Well, never in a million years would I have believed that seeing people wear facemasks would become a norm.

Never in a million years would I have expected to see a PPE vending machine in the airport. Yes, you read that right. Yesterday afternoon, while boarding a plane in Houston, I noticed a vending machine complete with face masks and other devices used to fight COVID-19.
It is a certainly a different world in which we are living.
In addition to these new sights I have seen, I also never dreamed that I would see a world where students were connecting with their 4-H agents or program assistants from a different location using a phone, tablet, or computer. I would have never imagined that youth could participate in 4-H competitions from the comfort of their living room or kitchen table. Yet, we have seen this happen time and again. In fact, I am looking forward to seeing our 4-H members participate in the swine show virtually.
If it can be done, Tennessee 4-H will always rise to the occasion.
As we enter the next few weeks of unknown (new President, COVID-19 cases, etc.), let's do so looking for the opportunity. The coming weeks may not be easy but we can smile and do the best we can in how we respond. Remember, life is 10% what happens to you and 90% how you react.
The online blog can be found here: The Great Comeback, Volume 21, Issue 3
The email newsletter can be found here: