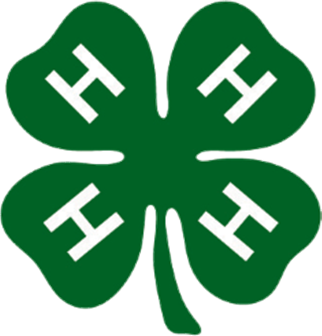 Lori Gallimore, Extension Specialist
In just a few, short weeks, over 250 4-H'ers will participate in the 4-H Project Interview to determine the Level I and Level II state winners in the 4-H projects. You can help your 4-H'er(s) prepare for the competition by sharing the following information:
Each interview will take between 12 and 15 minutes.
Work with your 4-H'er on basic interview etiquette – how to shake hands, sit, eye contact, speaking clearly, etc…
Remember, both Level I and Level II competitors will take copies (four) of their resumes to the interview. There will be NO interactive display board for Level I competition. Please ensure that your 4-H'ers have those copies with them to take to Roundup.
Project finalists should only take their resume (4 copies) to the interview. Items such as portfolio, pictures, instruments, videos or any other "examples" of project work are not permitted. These elements, if included in some way in your portfolio, have already been judged. The purpose of the interview portion of the contest to give 4-H'ers an opportunity to work on their interview skills.
Practice interview questions with your finalists. Each 4-H'er will have 2 to 4 minutes (depending on judges) at the beginning of the interview to share some of their biggest successes of their project work – "tell us a little about your project work." EVERY 4-H'er will be asked this question. 4-H'ers should be prepared to answer questions about such areas as major project successes, failures, challenges (and how they were overcome), what they have learned, how they will use their project skills in the future, career choices and specific subject matter knowledge. Many of the subject matter specialists who judged the portfolio have also made notes about information that was included in the portfolio. Finalists should review their portfolio and be prepared to answer any questions.
Information regarding where to be and when, what to wear, etc… will be provided to your project finalist(s) in the programs that they receive upon arrival to Roundup, at the opening assembly of Roundup, at their regional 4-H Roundup Readiness Day and during their nightly regional meetings at the Roundup event.
As always, I am also happy to answer any questions! Just let me know!