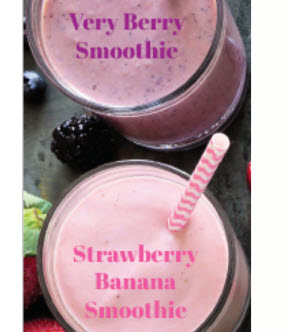 Shelby Brawner, Extension Specialist
On May 6 from 6–7:00 p.m. Eastern, guest Cindy Cooper from the Dairy Alliance will be joining us via Zoom to teach how to make FIVE different smoothie recipes! The best part is – I will send a $10 gift card for participants to purchase the ingredients to participate. All that is required is to signing up, purchasing ingredients, and joining the Zoom on May 6. It's that easy!
This opportunity is open to any 4-H member.
Contact Shelby Brawner for more information.