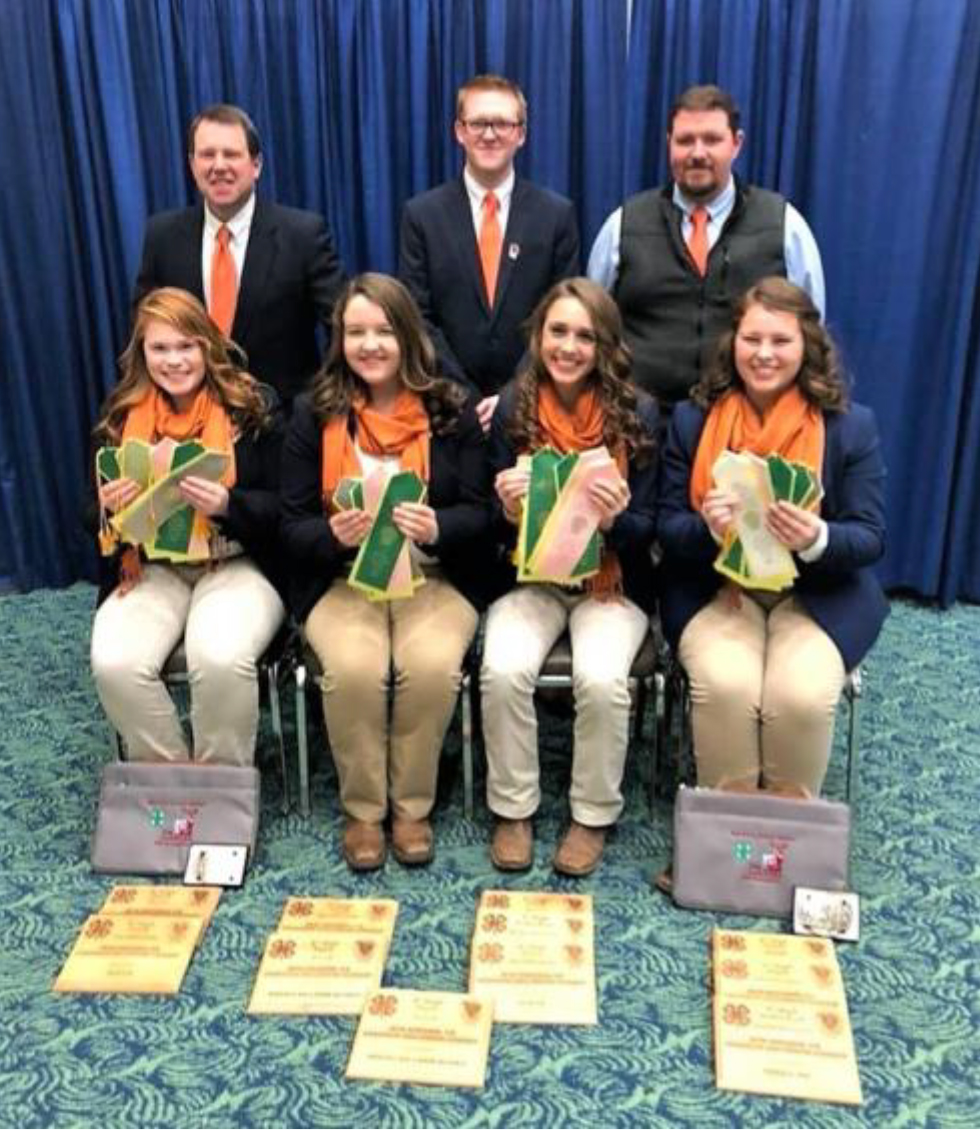 Steve Edwards, Extension Director, Campbell County
The Tennessee 4-H Skillathon team represented Tennessee 4-H in the National 4-H Livestock Skillathon Contest at the North American International Livestock Expo in Louisville, KY on November 12.
The team consisted of Emily Johnson of Loudon Co., Emily Nave of Rutherford Co., Kaitlin Taylor of Wilson Co., and Keri Beth Cox from Bradley Co. The team finished 6th overall in the contest and was only 3 points out of the Top 5 teams. As a team they finished 6th in Quality Assurance, 10th in Evaluation, and 4th in Identification.
In the Individual awards, Emily Nave and Kaitlin Taylor were 3rd and 4th High Individuals in the Quality Assurance category. Team members also placed very well in the Identification section of the contest with Emily Johnson placing 7th, Kaitlin Taylor placing 12th, and Emily Nave coming in 15th. Ethan Carmley of Monroe Co. and Samantha Roberts from McMinn Co. served as our alternates. The team is coached by Steve Edwards, Campbell Co. Agent and Thomas Greenlee, Rhea Co Agent.
There were 19 teams and 74 individuals competing.