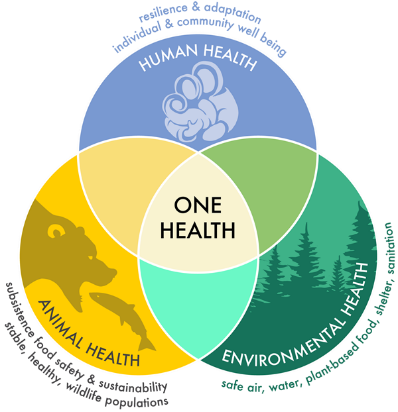 Jennifer Richards, Assistant Professor and 4-H Curriculum Specialist
One Health for STEM Programming
Wondering what the One Health craze is about and how it can boost your 4-H STEM programming?
Join us on August 9th from 10:00-12:00 pm EDT on Zoom
Click here for SUPER Registration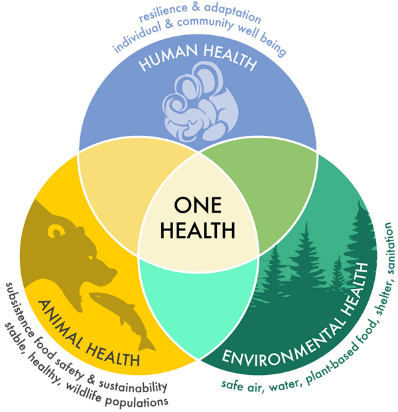 Looking for a way to energize your STEM programming to appeal to a broader range of kids? This in-service introduces the concept of One Health (OH) . Presenters from the different sectors of OH (human, animal, and environmental sciences) will share their experiences and explain how OH has helped them in their discipline. We will share lesson plans and other STEM programming resources related to OH.
Extension Instructors:
Hardman, Rebecca – Forestry, Wildlife and Fisheries
DeBruyn, Jennifer – Biosystems Engineering and Soil Science
Richards, Jennifer – Agricultural Leadership, Education and Communications
Non-Extension Instructors: 
Keren Rozensher, DVM; Field Veterinary Medical Officer (VMO) – TN; Designated Scrapie Epidemiologist (DSE) – TN; USDA, APHIS, Veterinary Services (VS)
Michael Camponovo, GIS Outreach Coordinator, Geography, UTK
Jane Yackley, Epidemiologist, TN Department of Health
Forestry, Wildlife, and Fisheries
Check out the new outcomes for Forestry, Wildlife, and Fisheries!
You can also find links to the outcomes and additional resources on the project pages:
New Lesson Plans Published
New Lesson plans are published and available through the Curriculum Search Page
W1000: Get More Bang for Your Buck with Health Foods by Kristen Johnson & Christopher Sneed
This activity introduces students to the importance of choosing healthy, nutrient dense foods and getting the correct number of calories. Start the lesson by relating the calories we eat to the money we spend. Once students understand the correlation, go into the activity to further demonstrate how calories are "exchanged" for energy and nutrients in food. After the activity, allow students to process this new information and invite them to expand upon what they have learned.
W1001 Soils: The Lifeblood of Plants by Mike Buschermohle, Lori Duncan, Jennifer Richards
This activity guides students through understanding the role soil pH plays in how available nutrients in the soil are for plants. Students will conduct an experiment using household items to measure pH and then apply that knowledge to select appropriate plants for a given soil pH.
Nearpod Modules Added to the 4-H Library
The following new modules were added to the school library
Health Rocks!      Beginner Level     Is that a Fact?
Judging 101         Beginner Level     Intro to Judging
ePortfolio            Intermediate        Project Goals
In-Service             Beginner Level    Nearpod Overview
Please email me with specific curriculum requests or needs!