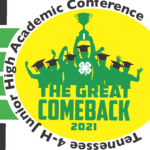 Academic Conference is …
your chance to be a college kid for a day! You participate in a challenging, face-to-face, on-day event to learn cool stuff — just like the college kids do — but about your 4-H project. It is taught by university faculty, staff and Extension Specialists from four universities across the state.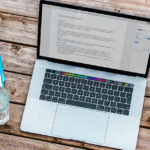 Lori Gallimore, Extension Specialist All, I received an email this morning from my alma mater – Trevecca Nazarene University – offering free, remote teaching and learning resource training. This resource…
Shelby Brawner, Extension Specialist In early April,Tennessee 4-H members Tim Held, Carlin Cochran, Jana Owen, and Leah Kennedy put their heads together to write the lyrics around "healthy habits" for…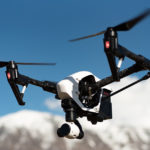 With all the rescheduling, the due date for the Photo Search Contest has been extended to July 13. An entry will consist of an entry form (F854), a photo print and an electronic JPEG file for each photo. Entries will be evaluated on picture quality and message.
Dwight Loveday, Interim Director and Statewide 4-H Program Leader This issue IDEAS will be the last time I write as the Interim 4-H Director. I want to express my appreciation…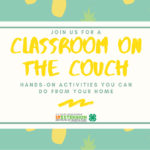 Dwight Loveday, Interim Director and Statewide 4-H Program Leader I have always said that it is the people that make Extension successful. And, it is the 4-H people that makes…